Sims 4 Adventure Time CC is based on one of the best, and widely watched cartoons named The Adventure Time. These cartoons were aired on Cartoon Network. As you have seen many mods of both The Sims 3 and the Sims 2, this one is for Sims 4.
Because everyone enjoyed watching the cartoon serial, and it was full of bright colours and whimsical characters. It was demanded to be included in the Sims Franchise.
And the best thing about the Sims franchise is that you can literally change the way you play the game. You can also use anime mods to make specific modifications in the game that will make the gaming more enjoyable and interesting.
Whether it's the buildings, custom clothing, or anything you want to edit like the Sims 3 Worlds, or creating something like the way you enjoy in your real life.
That's why we are here and in this post, we will be shedding light on one of the best Adventure Time mods that you can use in the game.
Best Sims 4 Adventure Time CC & Mods
1. Finn and Jake Plushies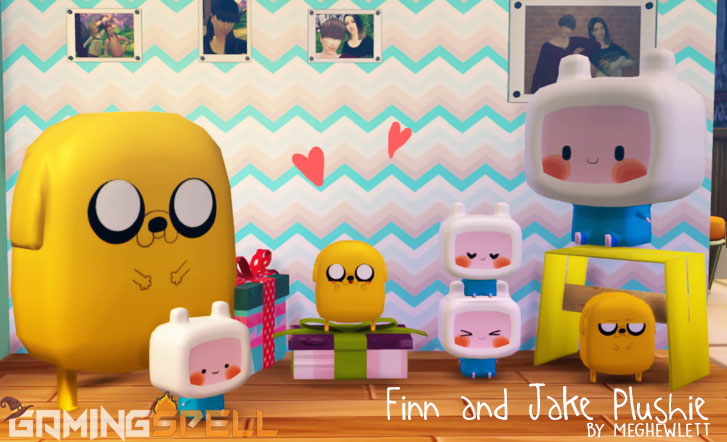 Who doesn't like beautiful plushies in the room? But they become more attractive and beautiful when they are modded with your favourite character.
Just take a look at the design of these Funko-Pop looking stylish facial expressions that make you want to hold them immediately and give them a big hug squeeze.
These make the bedroom look more cosy, adorable and attractive for everyone who plays the game.
2. Cartoon Backpack for Kids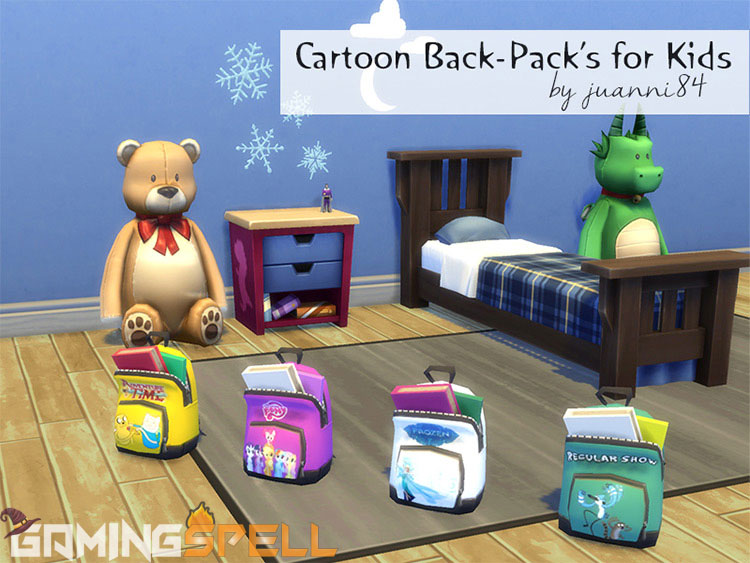 You would have kids at home, asking for back to school shopping, and convincing you all the time. So in the Sims 4, there is no actual back to school shopping.
But that is the best thing kids love to do before going to school. Let's put this into the game. With new backpack styles, you can add different beautiful adventure time pack to your school bags.
There are many cartoon-like themes pack like the Regular show and others available over the internet, but we are talking about the adventure time specified in this post. Yes, the jack and paul themed backpack for school kids.
Looks nice? Isn't it?
3.  Adventure Time Hoodie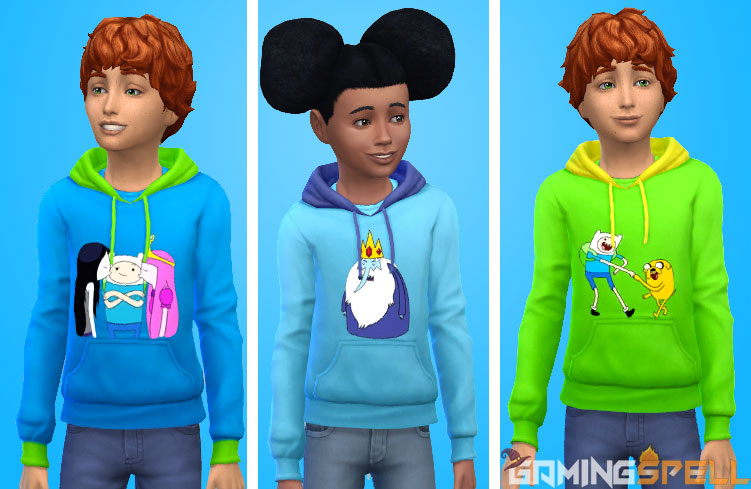 Hold on, before we go to other Adventure Time Mods, let's talk about these attractive and colourful hoodies packs.
These hoodies are for adults, but adults are also a fan of Adventure Time. Now, as you can see, these are soo beautiful to wear and looks attractive also.
That's why this mod is one the third position on the list. So what are you waiting for? Download the Adventure Time Hoodie Mod and enjoy wearing these nice modified hoodies in the game.
 4. Adventure Time T-Shirt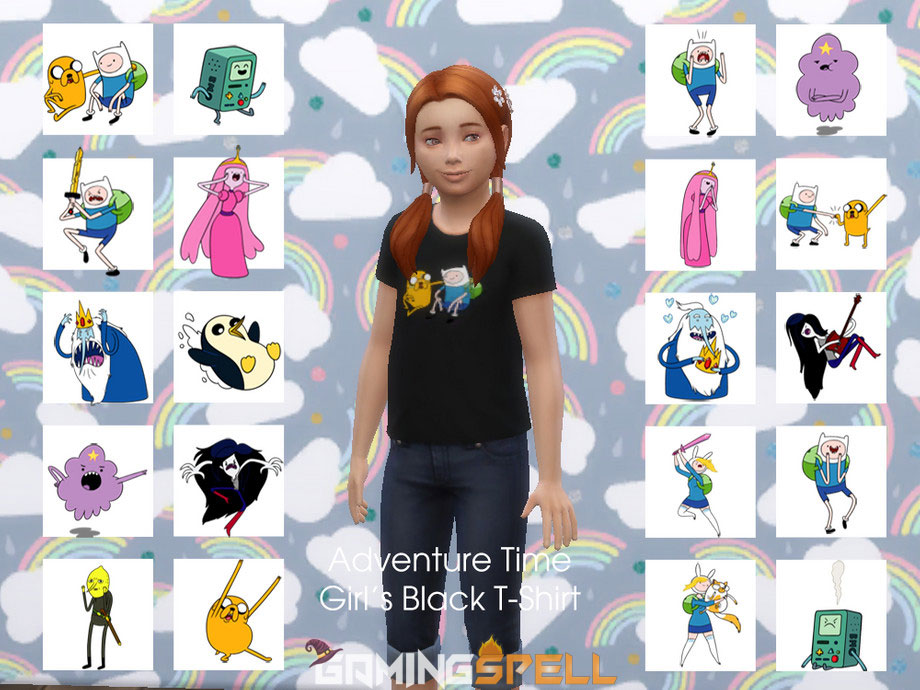 Do you like your Sims to be wearing a T-shirt with adventure time cartoons on it? Then this mod is for you.
As I have already shared one hoodie mod above, this one is for T-shirt lovers who love to wear modified t-shirts in the game. If you like the idea of these modification things, you would absolutely love the other mods.
This mod will give your sim's t-shirt a beautiful look with a nice little graphical cartoon. As you see in the image above, different cartoons could be printed on the shirt.
There are a total of 20 adventure time swatches, so there is a lot more to choose from. Just grab the mod and apply these cool swatches to your shirt.
5. BMO Toy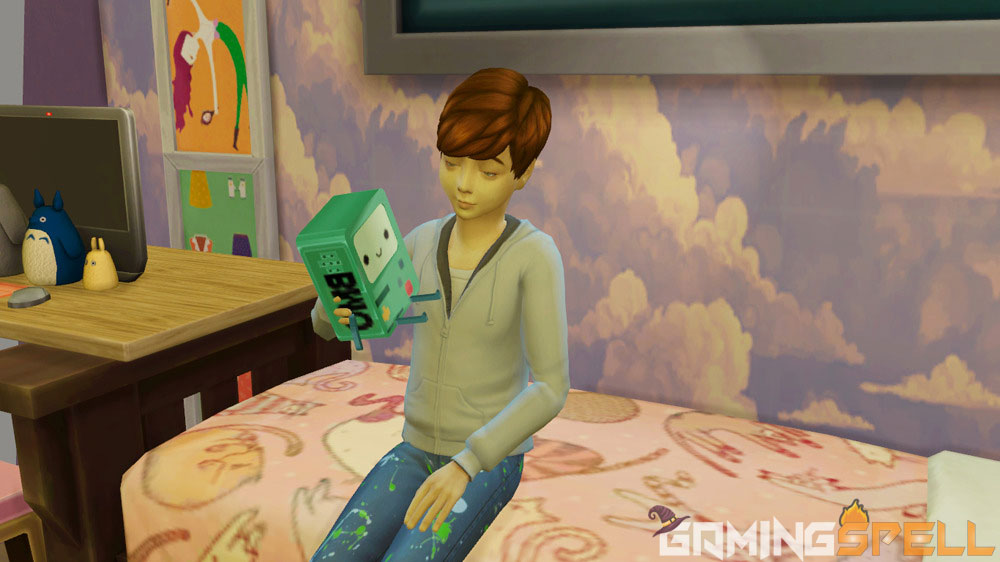 This mod is both for the adults and mostly for the kids. Who wouldn't love such a cute character as a BMO toy at the sim's home?
Just look at the colour and the beauty of the toy, I literally want to hold it in my hands and play the game. That will be fun to play with.
6. Adventure Time Overalls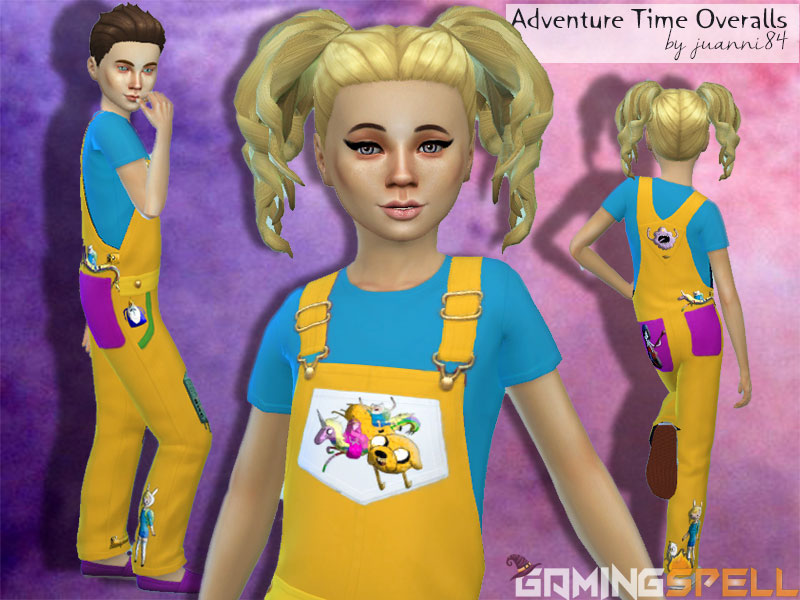 Among the other mods, there are some that catch the attention of everyone.
And this overall adventure time mod has all of them. These are also beautiful looking clothing modification set as you can see this mod has all the best colour combinations Yellow, Blue, Pink with the adventure time cartoon swatches on them.
This outfit has all in one adventure pack checklist. Designed especially for kids, but that doesn't mean the adults can't use them. Of course, they can use this mod.
7. Candy Kingdom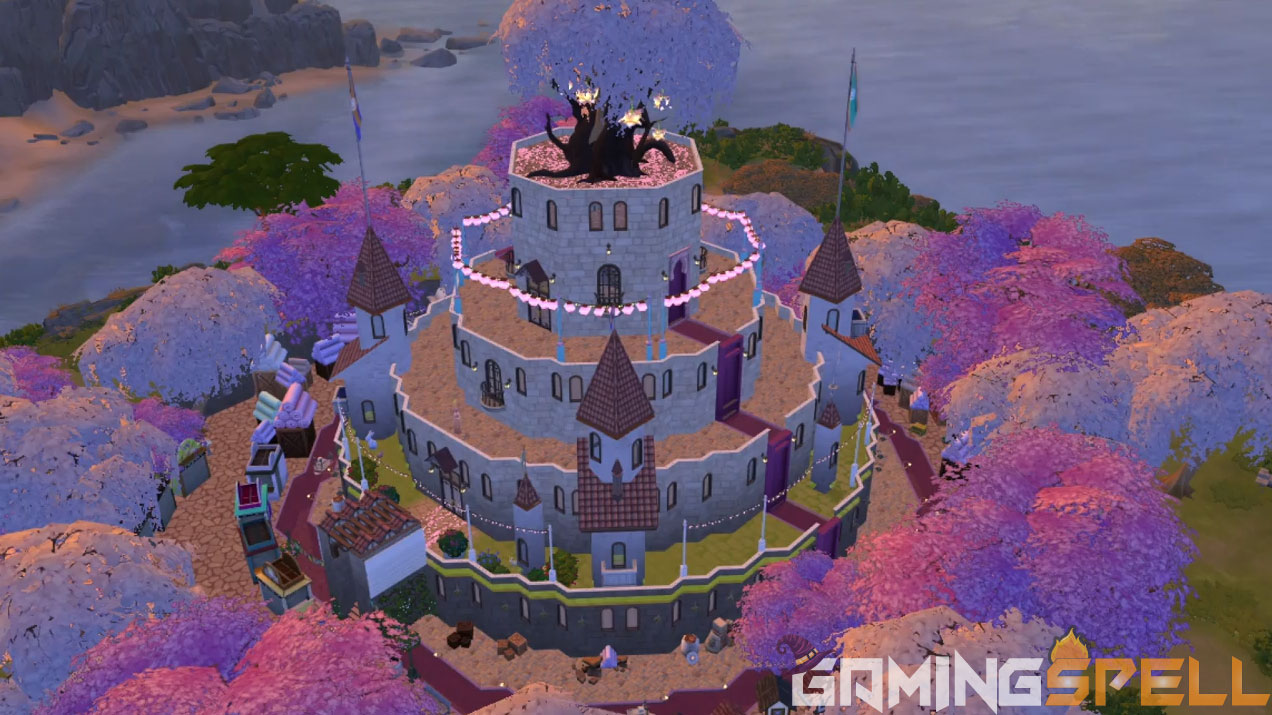 Do you remember I said, it's the Sims franchise, and in this world, you can edit each and everything that you want in the game?
So as you might also want, I like to indulge the Candy Kingdom in the Sims 4. And that's the beauty of the Sims game that you can also do that if you want.
Look how beautiful the candy kingdom looks that will surely make your game more interesting and enjoyable to play.
This reminds me of the Princess Bubblegum, the Gumball Guardians and other adorable candy citizens, do you also remember? That's made this mod onto the list.
8. Jake Dog Pocket Shirt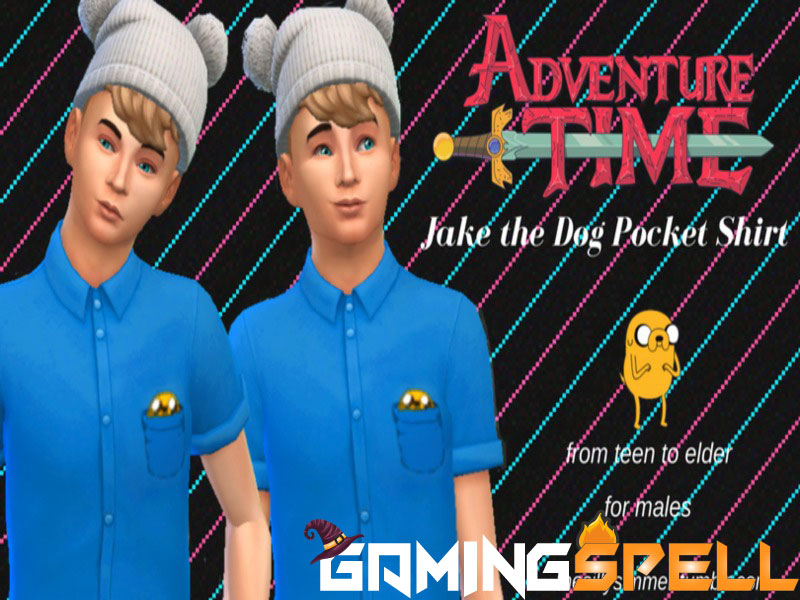 There comes the classic shirt with Adventure Time twist for the players of Sims 4.
Do you love the blue colour with a twist of little yellow Jake Dog popping out from your pocket? Yes, I love it too. Look at the t-shirt, I mean this one has all of the favourite aspects of the show in one piece.
You can see the colour of fin's shirt, having Jake the Dog popping out from the pocket making it completely relevant to be on the list.
9. Fin and Jake's Treehouse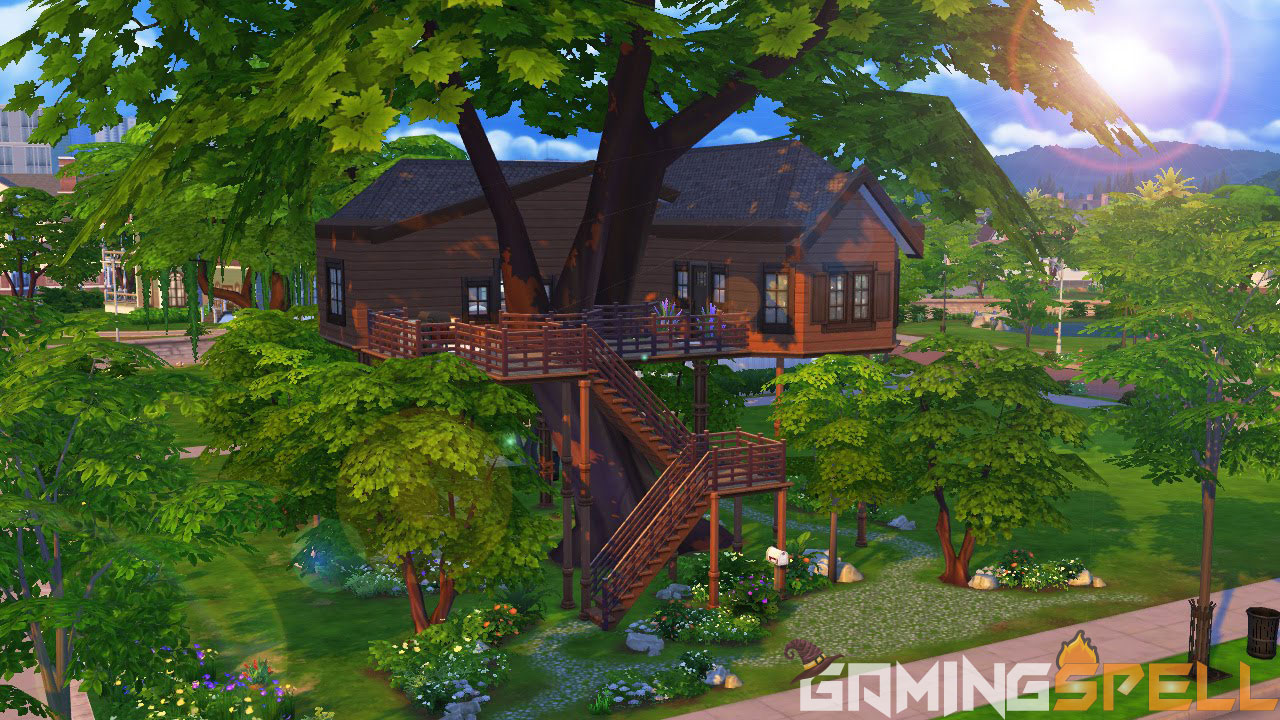 The second last mod on the list is the Jake and Fin's Treehouse. This one is similar to the actual Fin and Jake treehouse in the cartoon series.
This mod is on the list due to its demand and willingness of players. If you ever wanted to live out your life in the treehouse, but you can't afford to build out on your own, well this chance is for you to create your dream house in the Sims 4.
This mod is used for anyone who loves to be in the Fin and Jake's house in the cartoon world. This treehouse is worth including. I love the unique design and shape with extra textures that make it more appealing.
This house will also be loved by someone who doesn't actually know about the adventure time cartoons, because it is so awesome to be in. Your sim character will truly feel like a hero in this house as you would have experience jake and fin in the cartoon world.
10. Adventure Time Poster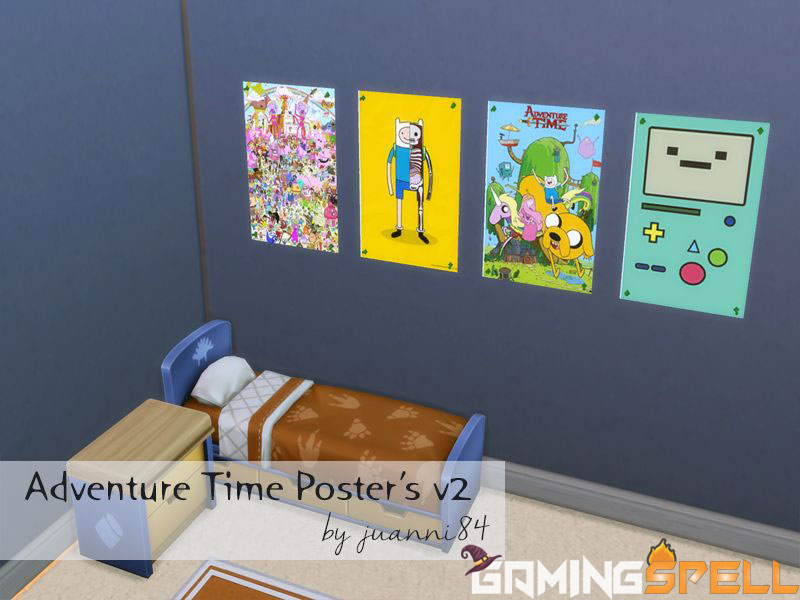 This one was so popular and beautiful that it made me put it on the list of the best sims 4 adventure time mods today. I know everyone like to design the Sims world differently.
That's the reason there are several mods available for different situations and things. This mod is for the poster lovers who love to decorate the room with their favourite poster designs.
This Adventure Time Poster CC comes with a total of 7 different designs, all are beautifully made with bold colours and much detailing.
That's why you can also use this mod for the better modification of your Sims 4 environment.
Conclusion:
That's it for now. I hope that you like all of these Sims 4 Adventure Time CC Mods that I have collected today. These include both mods for adults and kids. You can try these mods, and surely you will love them. As these are based on Adventure Time Cartoons, you won't be disappointed. If you ever wanted to say something, do let us know and we will love to hear.