Sims 3 is the best game that gives the go-to-go environment to people who play simulation games. You can do anything in these simulation games, everything seems to be like the normal world. Like here we will see some of the best sims 3 worlds and towns to change in-game. But the best thing is that you can actually change different items in the game according to your needs.
You can change anything small things such as grass colours to buildings and lots. Sims 3 has made a good amount of loyal fans that keep on playing the game even when The Sims 4 has arrived and has improvements.
You can move freely in this game like in GTA games which provides somehow the same atmosphere but you can't change anything. But the case is different with the Sims 3 game. You can not only visit any place that you like but can modify it like Sims 3 mods.
Today we are listing some of the best Sims 3 Worlds and Towns list that you can download for free and can change the outlook of the game.
Best Sims 3 Worlds And Towns – Free CC Download
1. Roaring Heights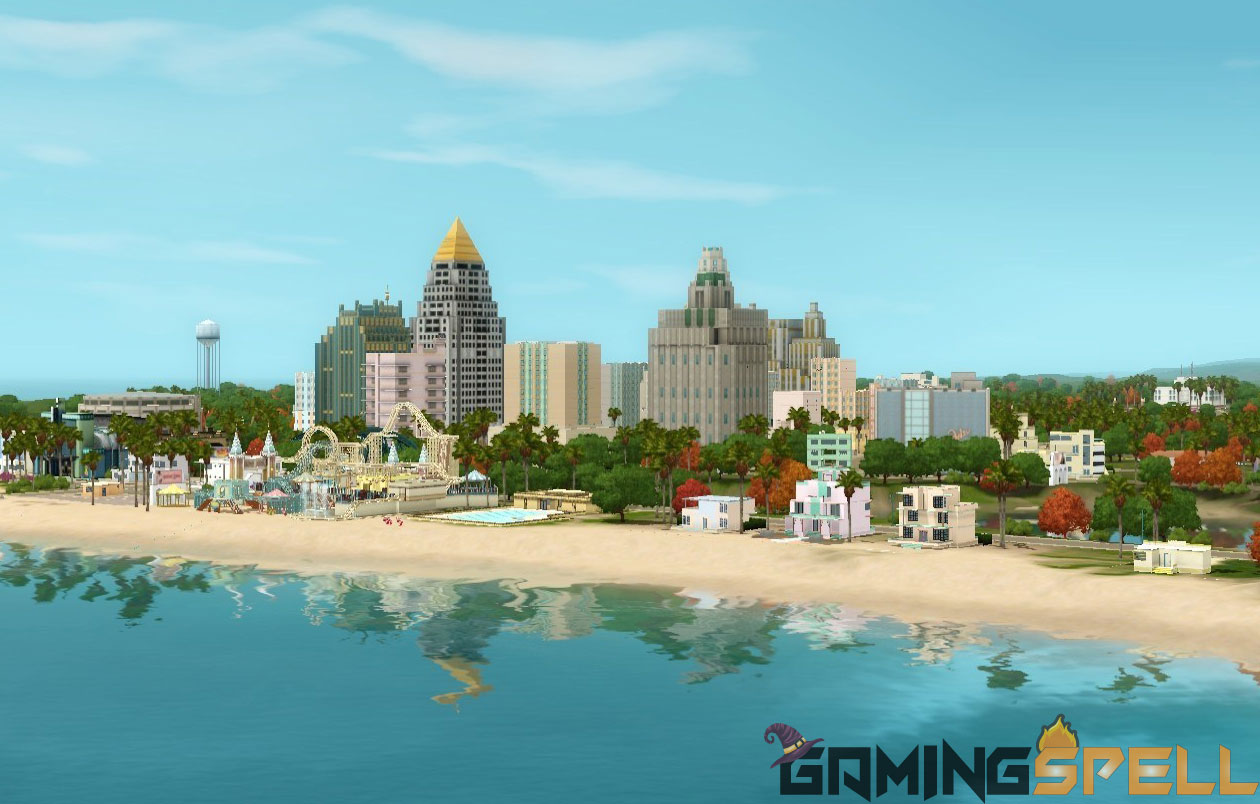 Roaring Heights will be at the top of the list because it's one of the favourite worlds that Sims players want to have in the game. It's a modern, beautiful yet complex city in the game.
As shown in the image above, you can see how it feels like living in such a big city, rather than living on some seashore.
That's a huge city, with different vibrant colours. There you can do plenty of things. The map is huge, actually one of the best maps ever released in any of the Sims game worlds.
That's the reason this town is on the top of the list in today's topic. You should definitely try this for a bit of a luxury feel and fun. You will see satisfactory results after trying this one.
2. Lucky Palms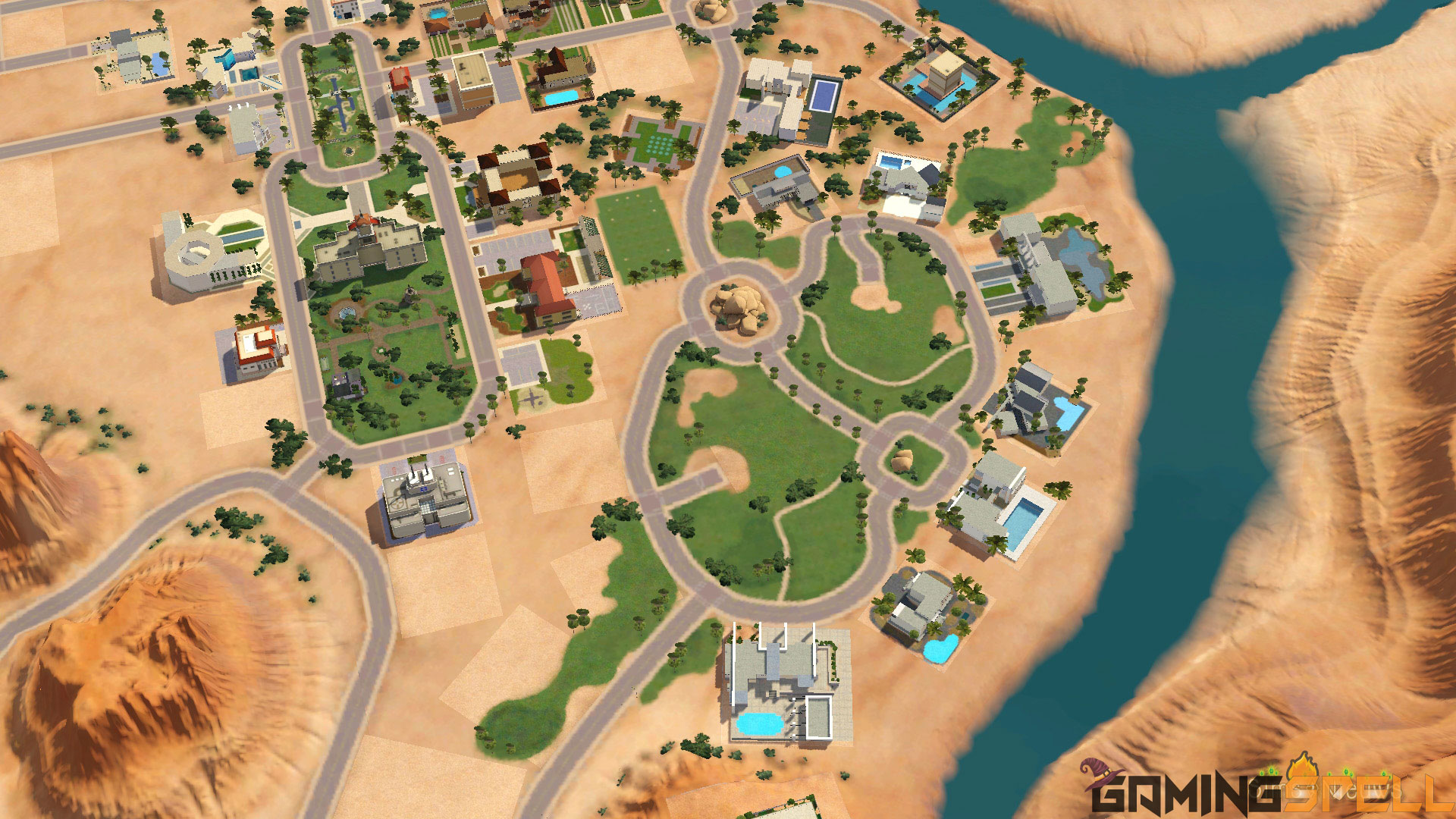 The second best sims world is Lucky palms. Ever wanted to like in a mansion surrounded by palm trees? well here is the gift for you. It's somewhat similar to the Sims 4 map Oasis Springs.
This one is definitely better than others on the list. This beautiful-looking map also comes with different items such as blackjack tables and slot machines.
Beautiful island mansion with lots of palm trees and a fresh atmosphere. Your Sim will love playing this one if you are rich in the game. Best of luck with that!
3. Isla Paradiso
As we were talking about the island, this world is best for people who want to have their private island-type land as they have in other games such as GTA.
This Isla Paradiso map is one of the beautiful maps in the Sims 3 game. It literally makes you feel, you are on an island paradise with crystal clear waters, a beautiful beach-like theme having boathouses.
Also similar to the one from the Sims 4 worlds, called Sulani. Isla Paradiso is somewhat similar to Island paradise sims 3 expansion pack. With different things to do and many places to explore, you will love to be in Isla Paradiso land.
That's the best place for your Sim after retirement, it has also job offers but as you know these places are just to live and enjoy the luxurious life after you have accomplished different things in life and now you need the only thing, and that is of course rest.
4. Sunlit Tides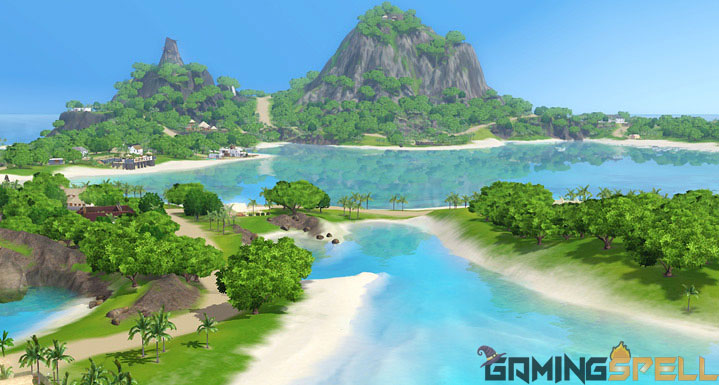 Do you love the beauty of Niagra Falls? Off-course who doesn't. Now, this world is for the ocean and tides lovers. Absolutely different and amazing place to live in the Sims world.
It's a paradisical map, that will let you be on one of the most beautiful beaches with traditional palm trees and waterfalls.  Although, this one just not only encourages the life of a beach dweller but also comes with everything your Sim needs to live a good life with plenty of job and carrier opportunities.
Additionally, you can visit some of the cinemas, bars and other places alone or with friends. You can even stay at home and also go to the beaches on weekends.
Feels similar to the real world, where you can imagine yourself living along the shore side of some ocean and tides with sunset.
5. Hidden Springs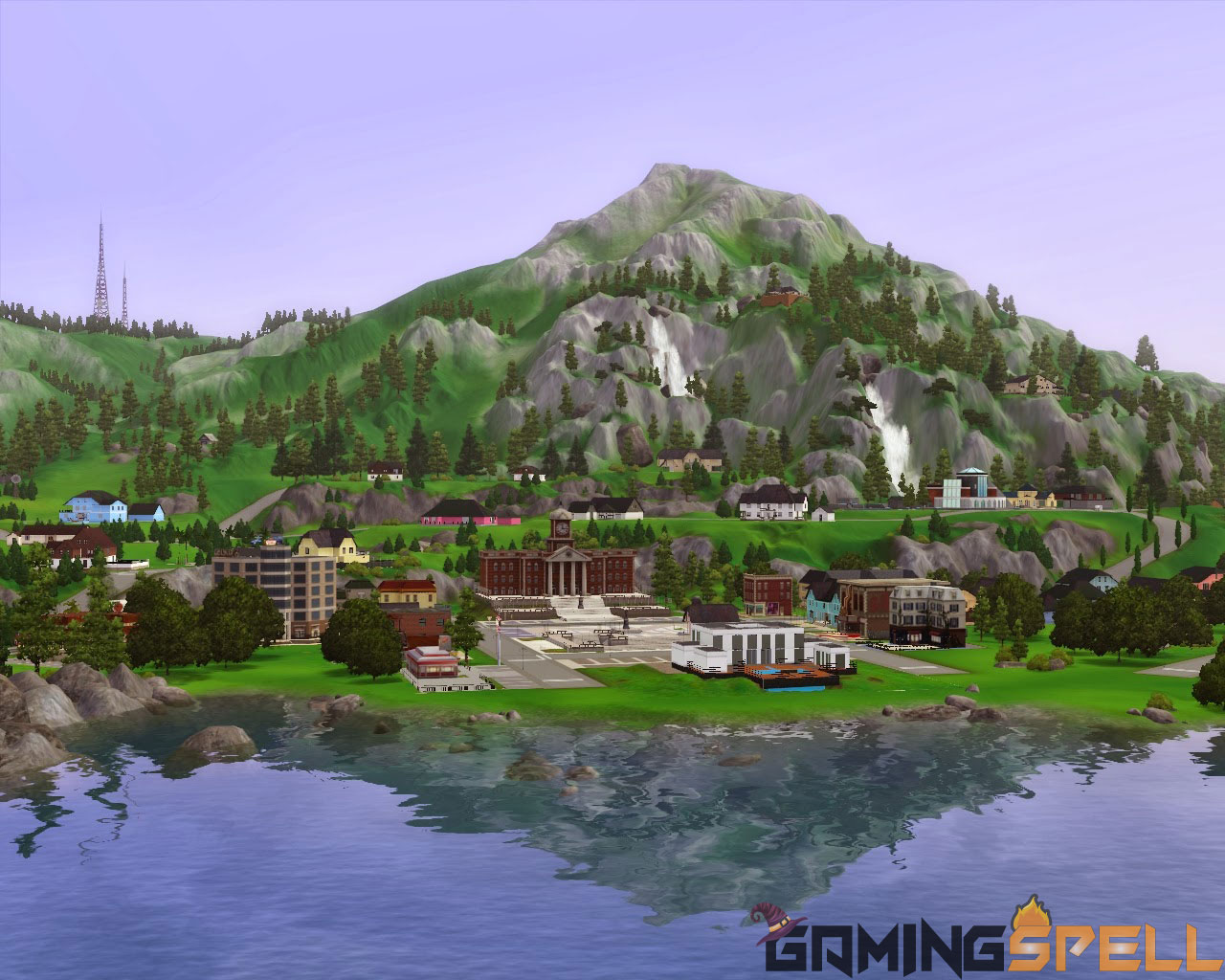 I have gathered the beautiful and most used maps on the top of the list and at number 5, here comes the hidden springs world. It is the best map for all those players who love to move towards the mountains and peaky environments.
It gives the vibe of living in the mountainous hills and valleys in the Sims 3 game. Even though if you are not fond of living in such a place, just visit this place once and you will definitely change your mind.
As seen in the image, there are some cozy homes and places that you and your Sim can enjoy and can live a better and enjoyable life. You can easily build your dream houses on top of the mountain.
Definitely, it's not for everyone but once anyone tries this map, they will surely love playing this map. It gives a sense of true nature.
6. Aurora Skies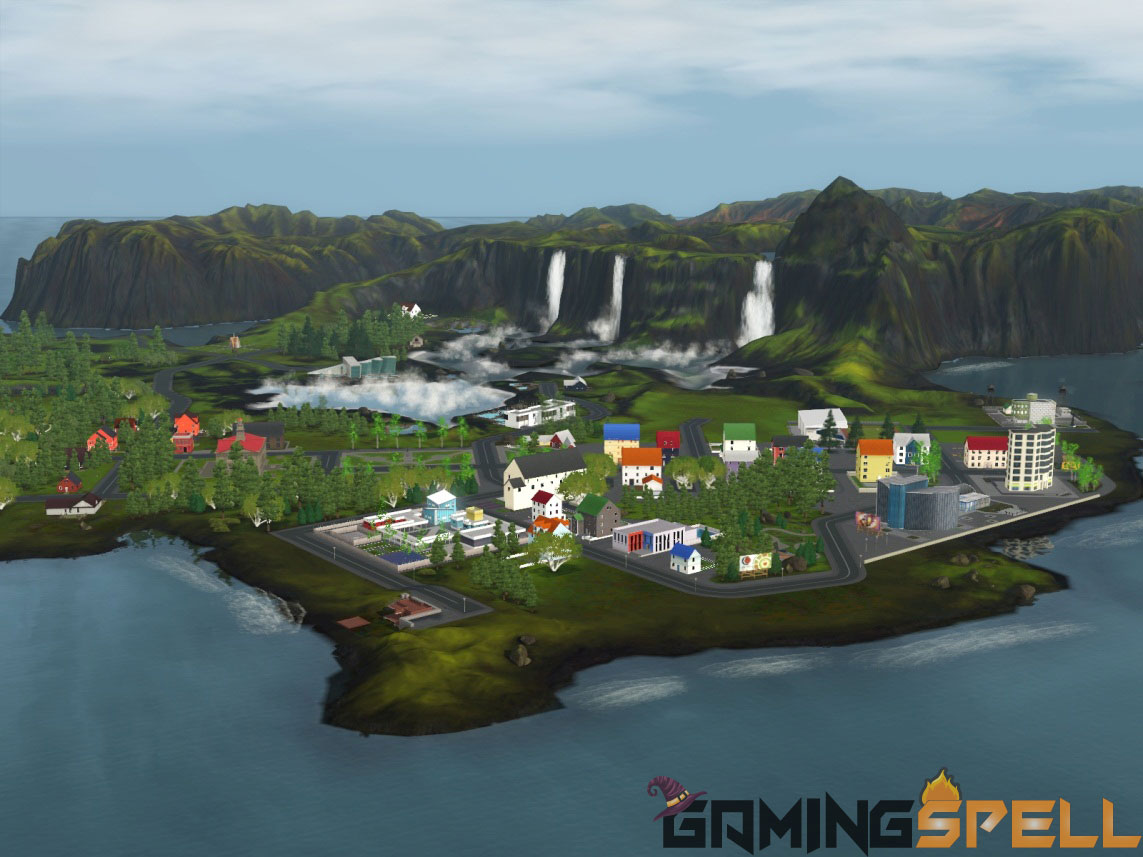 Do you love hiking mountains? with tall trees all around? Moreover, there is a fresh atmosphere with birds chirping and soothing natural colors all around.
This map is also loved by most of the players of the Sims 3 game. It is based on the outdoor experience of mountains, nature, and something like that.
Built-in Nordic towns, with aurora borealis that you can see and enjoy living in, it's the best sims town to live in.
7. Riverview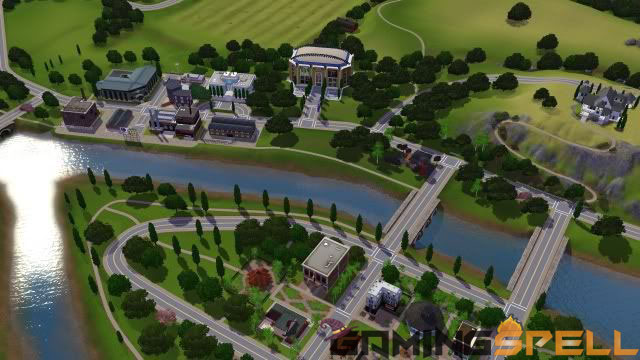 Want to stay in the mid of the map surrounded by rivers and industrial areas? this one is best for you. Riverview is a little town worth trying out.
Also, it has one of the best town designs in the entire Sims 3 game including the best expansion packs. Similar to the real world, it feels like a countryside area having trees, rivers, industries, and tall buildings.
This one is similar to the aurora skies map, but with some addition and twist. It is also for the people who love the outdoors. On this map, you will be living in the countryside area which is much better as there are no noises of high traffic like in the industrial area.
You will be able to walk into different areas on the map around you. Beautiful locations include waters, bridges, little rivers alongside, and the traverse plains around you.
It's the beautiful map of the Sims 3 World and oozes with the energy that will make you fall in love with the nature in the game. Moreover, it's also free to play like the others.
8. Starlight Shores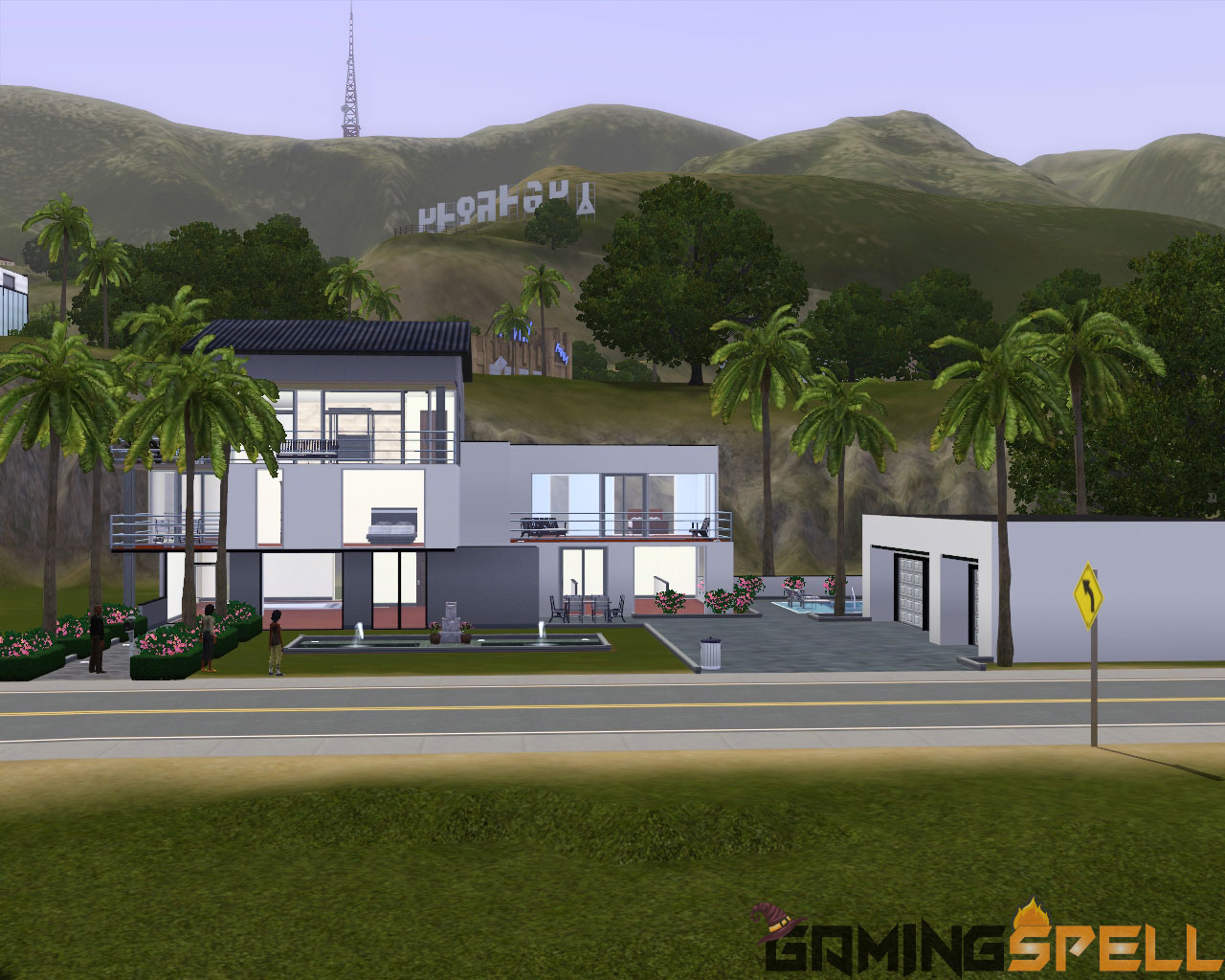 Moving from extremely nature maps towards mid nature and industrial maps, Starlight Shores is a Showtime Expansion Pack that gives you a similar experience of living in Hollywood.
With the rise of fame, you will be able to live life like a true star in the apartment complex or a mansion of your choice like a superstar.  As stated before, the Sims franchise is full of amazing mods, places, and things to do.
This map changes the way of traditional playing of Sims 3. It makes you move around like a celebrity in crowded sims 3 neighborhoods, vibrant plazas, Skyfall buildings, and other amazing places of Sims world.
9. Moonlight Falls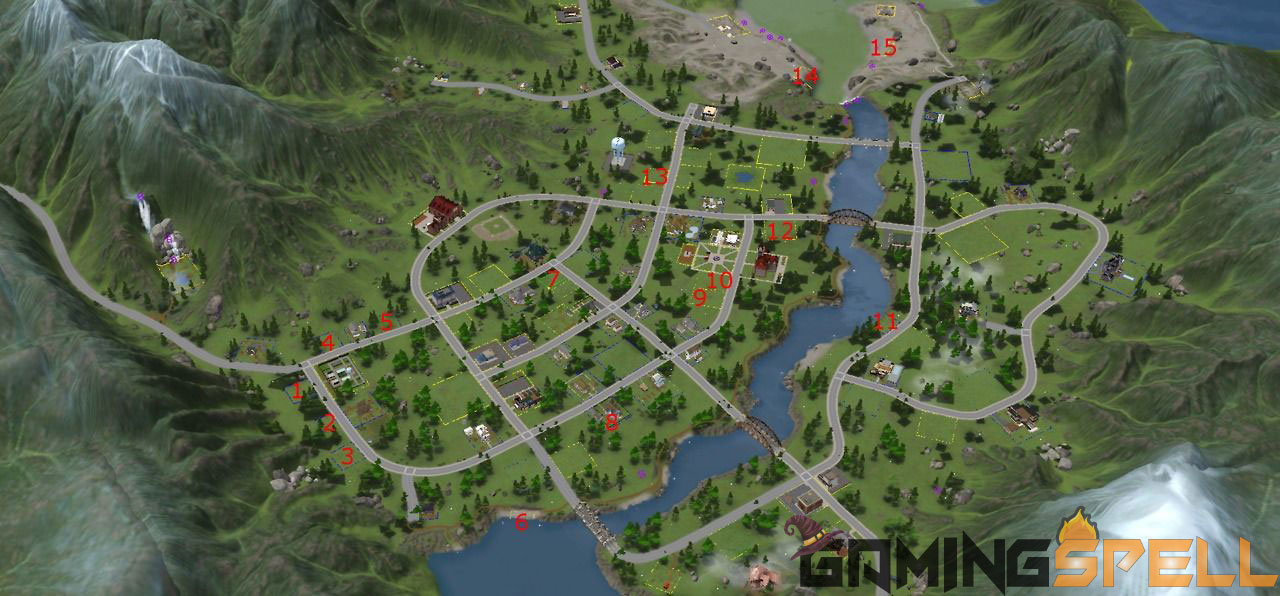 If you love to play mysterious and exploring sort of games, Moonlight Falls is the best Sims 3 town for you.
The best things that make this town worth playing includes this northwestern style of the town and gives you an experience of living in a village with misty mountain surroundings.
There are different places to visit on this map, it has several town tracks covered by trees and small houses. A small river flowing alongside with lots of greenery. Definitely worth trying for, although the developers of this map have not explained the story of this map in detail.
10. Sunset Valley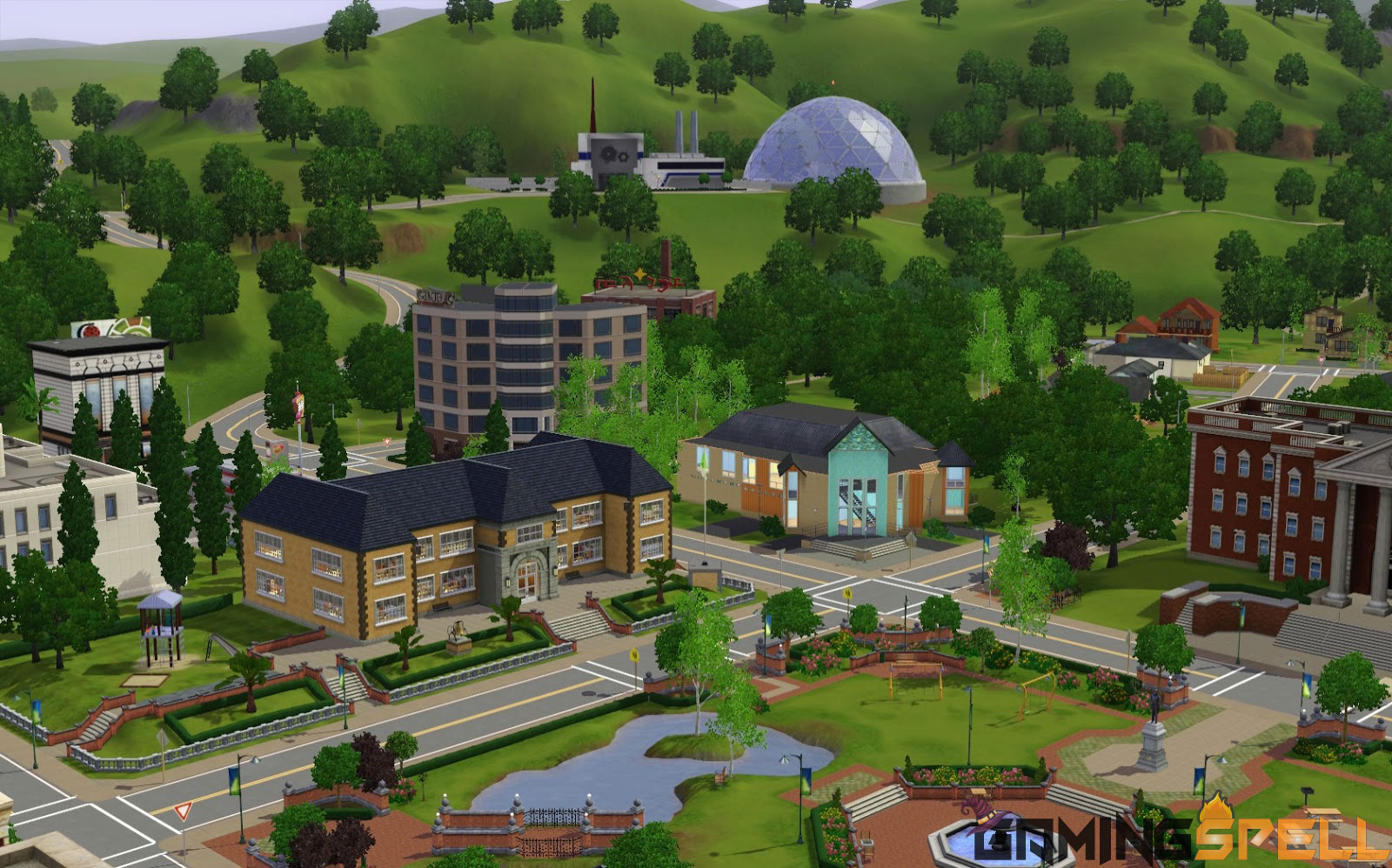 Sunset valley is another beautiful place in the Sims game. The noticeable thing about this map is its the largest map of the Sims that have been developed in the game so far.
It has created a good impact on the players of the game. It has something unique to offer to Sims 3 players. And that is beautiful sun rays over the city. You will get a good experience while playing this beautiful map.
It has steep tracks and there are also a number of palm trees alongside the road. There is a number of players who play this map. Your Sim can live peacefully in this place and can also avail job opportunities.
11. Lunar Lakes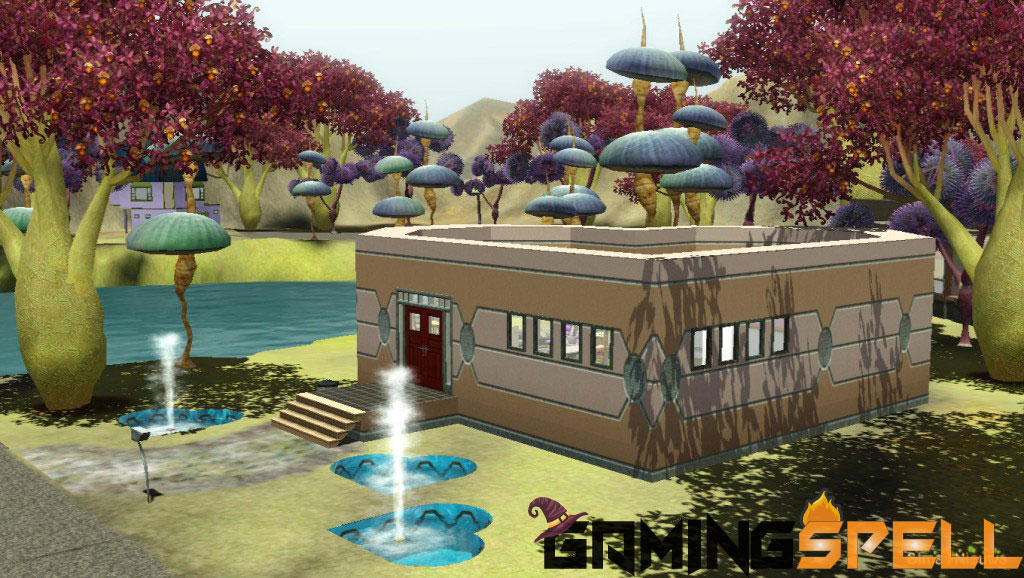 Have you ever thought that you can play the Sims on outer space such as the Moon? Yes, it's possible with this map.
The only demerit about this map would be that you need to purchase it from the Sims 3 store. And for the story, it has been told that the sims traveled to this world map many generations ago and now it has become a colony far from Earth where the sims people live happily.
Just because it has got unique skin and different twist, it is on the list of the map. It's like the alien gameplay!
12.  Dragon Valley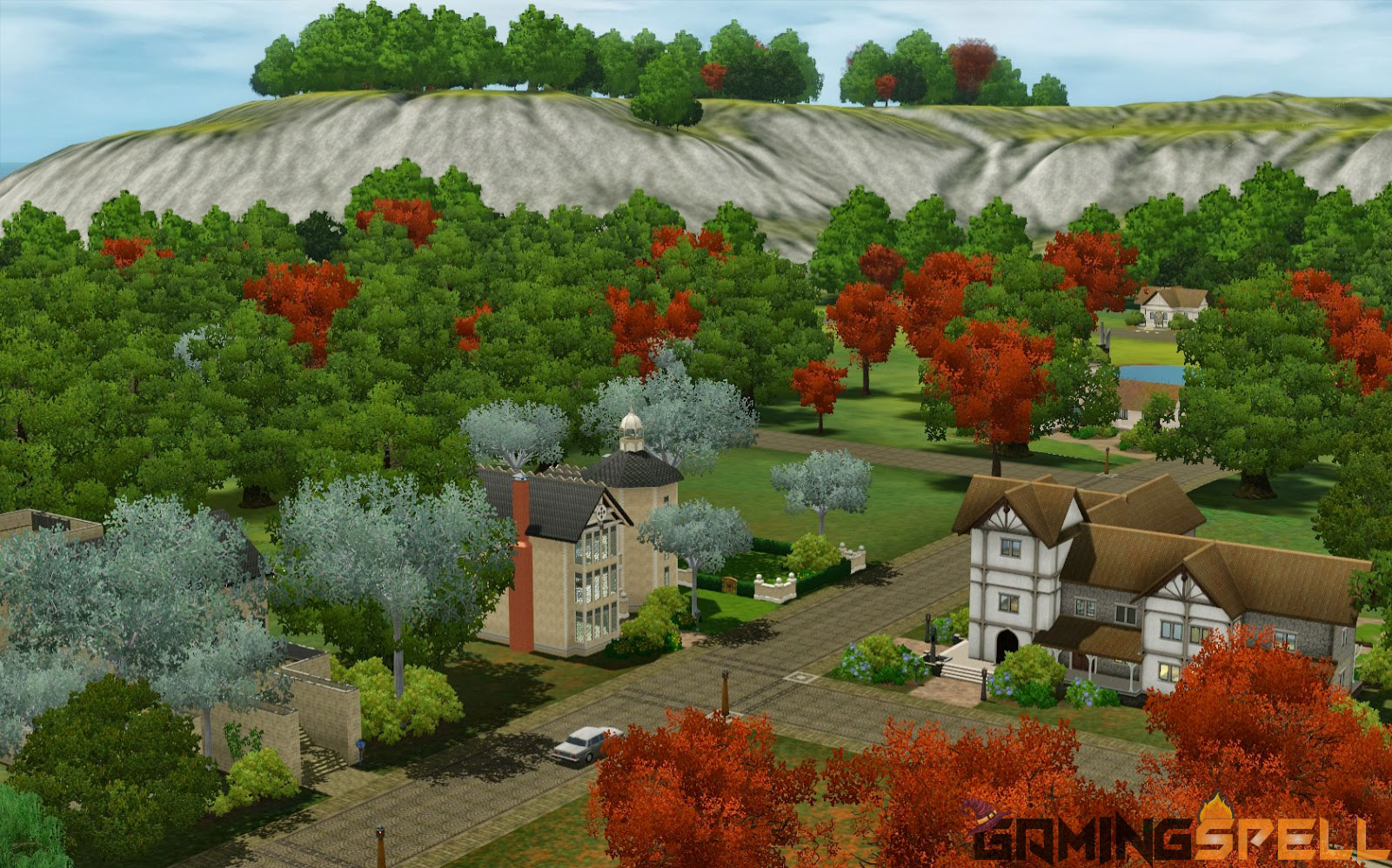 Have you ever thought of playing your favorite Sims 3 game in an open type of world environment that took place hundreds of years ago?
Like when the world was not advanced and everything was just struggling to advancement. In Dragon Valley map you can get the experience of past things that what our ancestors felt like when there were no advancements on the streets and it was like stone streets of Medieval Europe.
It doesn't mean that the technology has not yet evolved in this town, but still, you can enjoy everything on a beginner level on this map. Again pretty much different places to visit and job opportunities.
13. Appaloosa Plains
If you love countryside music while relaxing on their porches, then the Appaloosa Plains is the right town you should live in.
As you would know, not everyone would like to live life in congested country area life. So you can try this map lot to have your sims the best of life in meadows and live simply.
Let nature take over you and you can build a simple house in this lot. And, you can have your dream mansion built on the top of the beautiful lands that are included in the Appaloosa Plains. Once you try out this map, you will love how it feels to live in an open area under the dazzling sun.
14. Barnacle Bay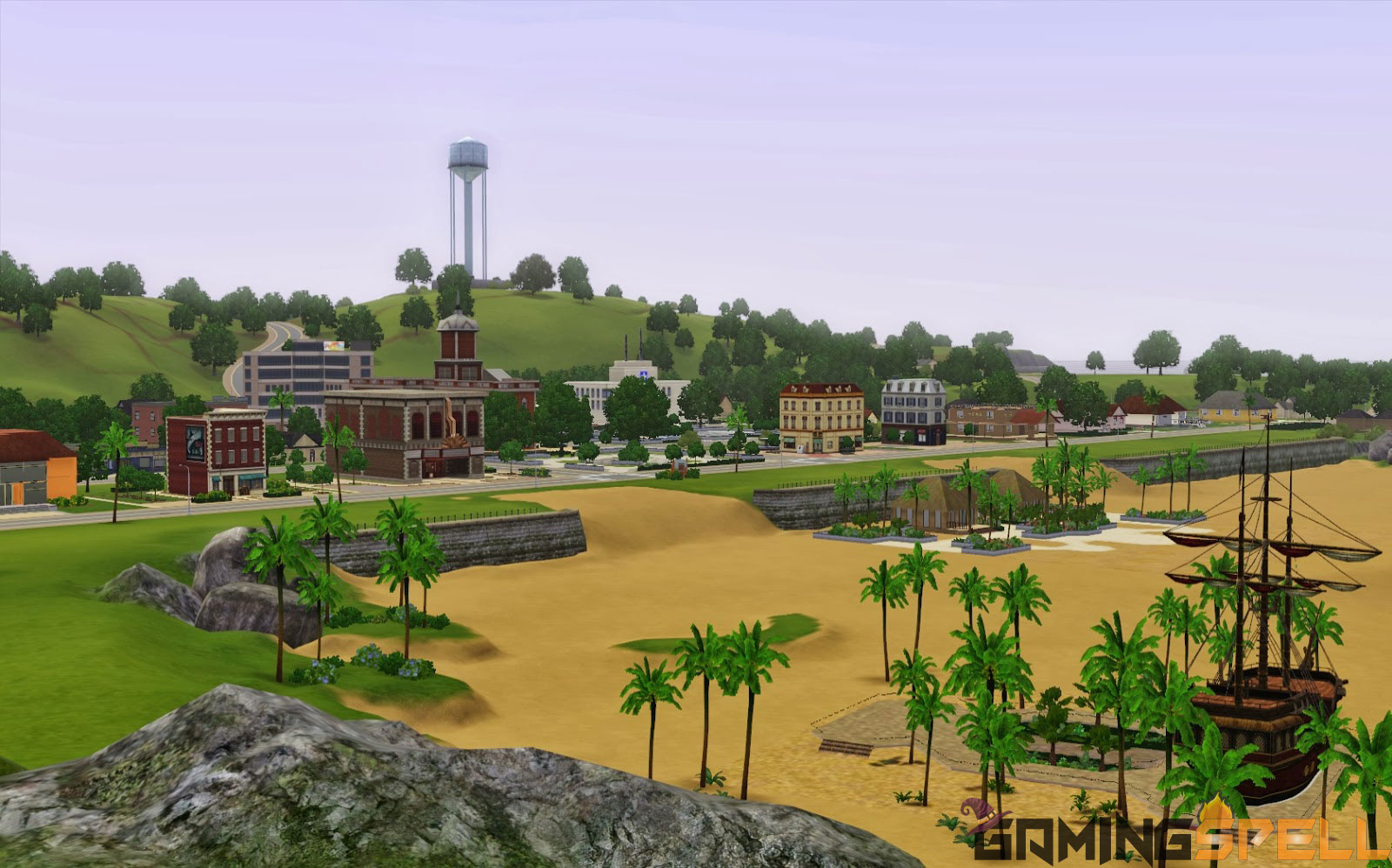 Do you like adventures? this map is for you! This map allows you to have a world with a pirate-like theme and you have to help you and your sims to go on an adventure like never before.
Again! you will have to purchase this amazing map from the store If you want. In this map, you will feel the life of an island dweller, and you can see the sunset on the coast, that's why this map is one of the best among the list of best Sims 3 worlds and towns. You should definitely try this out.
15. Twinbrook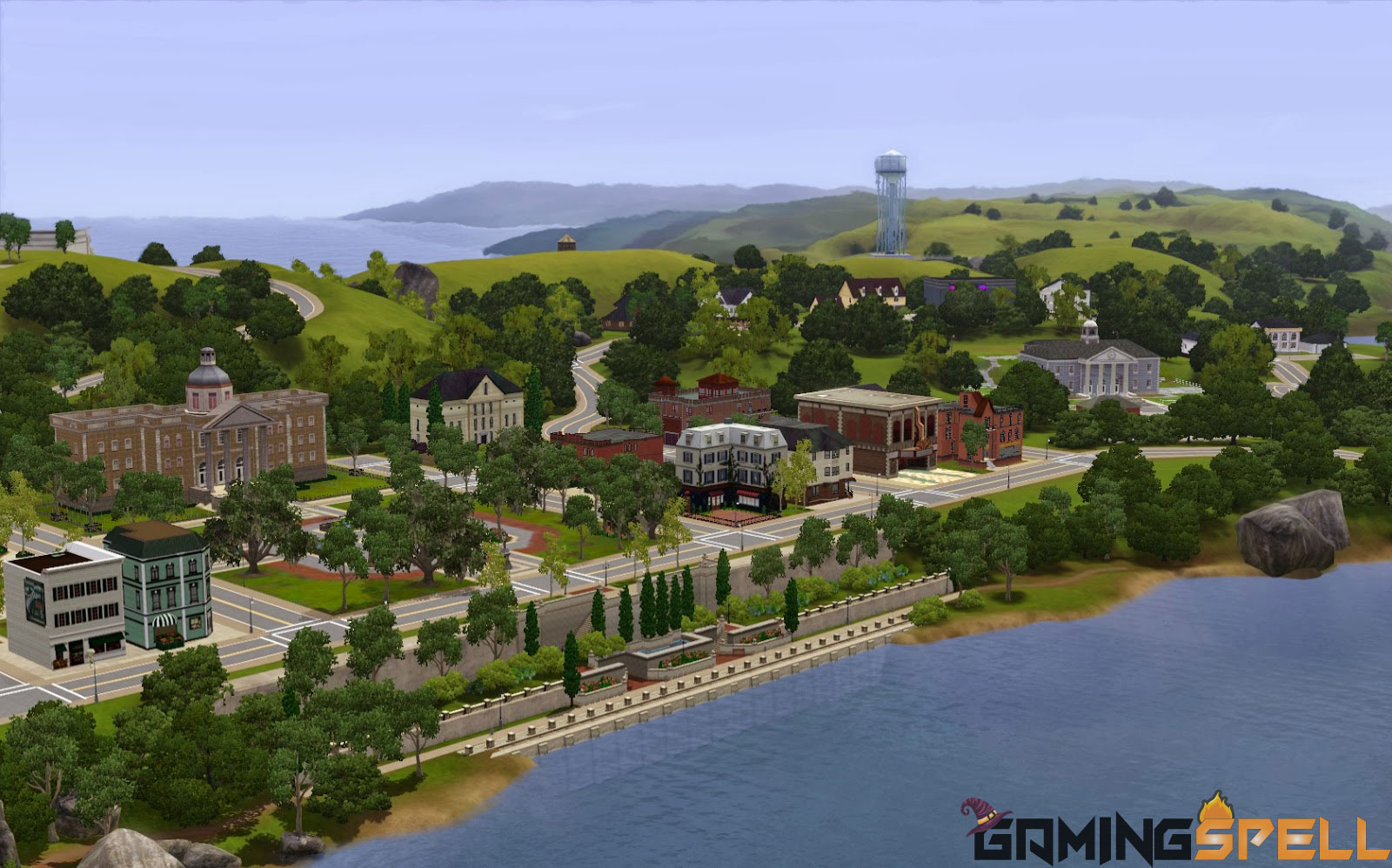 Twinbrook could be the last sims 3 maps on the list but I will try to add more and more to the list. But for now, it's the last, and in this town lot, there is something different.
Twinbrook has a beautiful little area that reminds one of the swampy regions of beautiful North America.  There is a big river ahead of the town and a beautiful colony.
And with a different grey type climate, it can set you on the mood, All in all, its one of the best town for people to enjoy their sims life easily. There are also working opportunities for sims on this map.
Conclusion:
That's it for today's list of Best Sims 3 Worlds and Towns. I hope you liked the maps that are mentioned in this post. I would like to hear from you also about which map you liked the most and why.
Note that this list is not final, we will be adding or updating this article from time to time when we will find another best sims 3 towns list.
FAQ – Frequently Asked Questions
How many worlds are in Sims 3?
There are a total of 23 Worlds included in Sims 3. While there are a total of 1845 lots and almost 500 families.
Can you create a new World in Sims 3?
Yes, there are different tools such as the Create a World tool that gives players the ability to create their own unique worlds for the Sims 3. It also allows you to create custom neighbourhoods.
What is the biggest town in Sims 3?
Sunset Valley is the biggest town in Sims 3. This town has the highest amount of sims in one place. That is 67 almost.
How do I install Sims 3 Worlds?