Foodie Explorers Food Blog Travel Blog Glasgow Foodie, exploring the bustling streets of Glasgow is akin to a culinary expedition into an uncharted food paradise. This dynamic Scottish city is brimming with gastronomic delights, offering a kaleidoscopic blend of flavours from every corner of the globe. Let's embark on a tantalizing journey through the Glasgow food scene that will satiate your curiosity and appease your taste buds!
Foodie Explorers Food Blog Travel Blog Glasgow Foodie: Authentic Food Experiences in Glasgow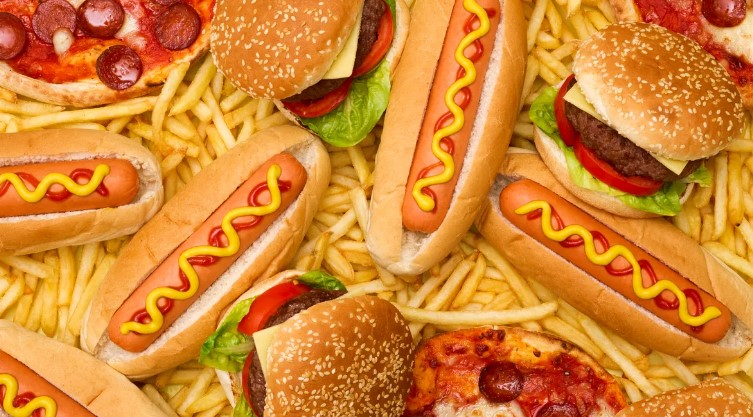 The essence of a city's culture is mirrored in its food. Glasgow embraces this notion, with its gastronomy showcasing the melting pot of traditions, history, and local produce. The Glasgow food culture thrives on authenticity, with establishments like "Mother India" offering a slice of Indian warmth, while "Ubiquitous Chip" stands tall as an ambassador of traditional Scottish cuisine.
Experience the city's cultural nuances through a food tour in Glasgow. Local food guides will usher you into the heart of Glasgow's food culture, offering a chance to sample local produce, learn about the city's culinary history, and unlock the secret recipes passed down through generations.
Hidden Food Gems in Glasgow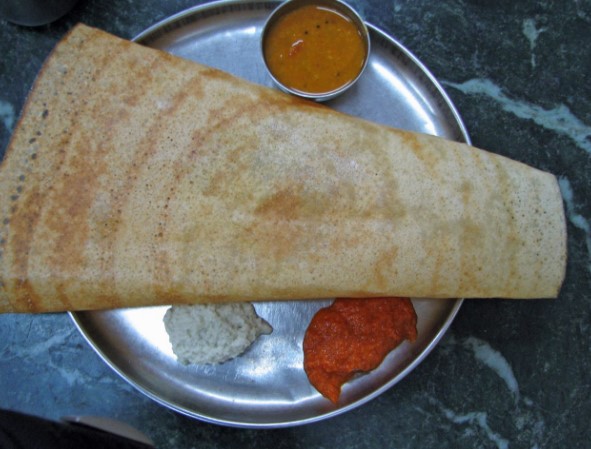 For the Foodie Explorers Food Blog Travel Blog Glasgow Foodie, every turn in Glasgow's streets can lead to a delightful discovery. Hidden food gems dot the city's gastronomic landscape. The tucked-away "Cafe Gandolfi" has earned a reputation for its Scottish breakfast, and "Bread Meats Bread," a local fast-food joint, has the locals raving about its gourmet burgers.
Culinary Experiences in Glasgow
The food adventures in Glasgow are not just limited to eating. The city offers unique culinary experiences that provide you with the opportunity to don the chef's hat. Enroll in a cooking class or workshop and learn how to prepare some traditional Scottish dishes. The Cookery School and Tennent's Training Academy both offer fun and educational sessions that cater to both amateur cooks and seasoned chefs alike.
Dining in Glasgow
From fine dining establishments to cozy cafes, Glasgow has an array of dining options that cater to different tastes and budgets. Looking for a luxurious dining experience? "Number 16" serves top-notch Scottish and international cuisine. Craving some comfort food? "Brel" and its warming pots of mussels are ready to welcome you!
Street Food in Glasgow
The street food scene in Glasgow is a testament to the city's vibrant gastronomy. Food trucks and stalls, often popping up at the Glasgow food festivals, serve delicious bites that encompass the diverse culinary influences in the city. Sample mouth-watering haggis at "Oink," or try the delectable Middle Eastern fare at "Babu Bombay Street Kitchen."
Farm-to-Table Dining in Glasgow
Glasgow's gastronomy is firmly rooted in its local produce. Many establishments offer farm-to-table dining experiences, prioritizing locally sourced ingredients in their menus. "Locavore" is leading this trend, with its focus on organic, sustainably produced ingredients. Another notable mention is "The Gannet," which offers a farm-to-fork menu that changes seasonally, keeping patrons excited.
Food Markets in Glasgow
Experience the buzz of the city at the food markets in Glasgow. These markets are a treasure trove of local produce and delicacies. At the Glasgow Farmers' Market, you can meet local farmers, sample their produce, and even learn a few tricks of the trade!
Vegan-Friendly Restaurants in Glasgow
For the plant-based foodie, Glasgow offers a range of vegan-friendly restaurants. "The 78" is a haven for vegans, with its menu entirely plant-based. Similarly, "Mono" offers a plethora of vegan options and even brews its vegan beer!
Must-try Dishes in Glasgow
Your Glasgow food exploration wouldn't be complete without trying some of the city's must-try dishes. Savour the traditional haggis, neeps and tatties, or delve into the creamy delight of Cullen Skink. Don't forget to wash it down with a dram of local whisky!
Glasgow Foodie's Ultimate Guide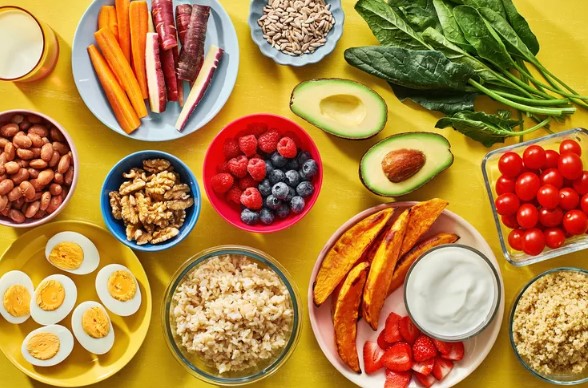 Every food lover knows that the best recommendations often come from fellow foodies. That's where this Foodie Explorers Food Blog Travel Blog Glasgow Foodie Guide comes in! Created by locals with a profound love for food, this guide offers insider knowledge of the city's culinary landscape, from the best restaurants in Glasgow to hidden food gems and traditional Scottish dishes you absolutely must try.
With a city as gastronomically diverse and exciting as Glasgow, it's impossible to experience everything in one visit. But this foodie exploration of the Glasgow food scene will undoubtedly leave you craving more. From authentic dining experiences to hidden food gems and bustling food markets, Glasgow truly is a foodie's paradise waiting to be discovered.
From the casual foodie to the passionate gourmand, Glasgow's gastronomy has something to offer everyone. So, grab your fork, put on your walking shoes, and get ready to explore the culinary wonders of Glasgow! You're in for a gastronomic adventure that you'll remember for years to come.
Glasgow's Gastronomy: A Celebration of Diversity and Tradition
Glasgow's vibrant gastronomic scene is a delectable mix of tradition and innovation. Its rich and varied food culture reflects the city's historic connection with the land and the sea, combined with the influence of its diverse communities. At the heart of it all, lies the love for local produce and a constant quest for creating unforgettable culinary experiences.
Exploring the Best Restaurants in Glasgow
For the dedicated foodie, Glasgow's dining scene is akin to a treasure trove filled with gastronomic gems. The city is brimming with top-notch establishments that celebrate the culinary diversity of Glasgow and promise an unforgettable dining experience.
The "Ox and Finch" in Finnieston, a chic and laid-back restaurant, is renowned for its innovative tapas-style menu. Whether you're a vegetarian or a seafood lover, their dishes offer a brilliant blend of flavours that can satisfy any palate. Another must-visit place is the "Crabshakk," best known for its locally-sourced seafood.
For an upscale dining experience, "Cail Bruich" should be on your list. Offering a menu that changes with the seasons, they serve contemporary Scottish cuisine made with the freshest of ingredients. It's not only a treat for the palate, but a feast for the eyes too.
Immerse in the Street Food Culture of Glasgow
Glasgow's street food scene is nothing short of vibrant. Visit the "Big Feed Street Food Social," the city's biggest indoor food market, and taste your way through a plethora of options, from gourmet burgers to Asian fusion food. Don't miss out on the famous German sausage at "Herr Frank," or the irresistible churros from "Loop and Scoop."
Authentic Scottish Cuisine in Glasgow
If you're keen to get a taste of traditional Scottish food, you're in for a treat. Start your day with a hearty Scottish breakfast at "Cafe Strange Brew," reputed for serving the best breakfast in Glasgow. Don't forget to try the "Black pudding," a Scottish speciality that might sound daunting but is incredibly delicious.
For a truly authentic experience, visit "Two Fat Ladies at the Buttery." Housed in a historic setting, this restaurant is famous for its seafood, particularly the Scottish salmon and haddock. Complete your meal with a "Cranachan," a traditional dessert of oats, cream, whisky, and raspberries.
Vegan and Vegetarian Options in Glasgow
Glasgow was declared the most vegan-friendly city in the UK by PETA, and it's not hard to see why. "Saramago Café Bar" offers a delightful range of vegan dishes. Their "Seitan and Ale Pie" is a crowd favourite. Another great vegan spot is "Ranjit's Kitchen," a family-run business known for its delicious and affordable Punjabi vegetarian food.
The Art of Food Photography in Glasgow
Glasgow's vibrant food scene provides ample opportunities for the budding food photographer. The diversity of food, the unique setting of the restaurants, and the beautiful presentation of dishes, all make for great photographic subjects. Take your camera along as you embark on your Glasgow food exploration and document your culinary adventure. It's a great way to share your experience with fellow foodies and inspire their own gastronomic explorations.
Also Read: Beauty Through Imperfection Encouragement for Parenting Marriage and Family Life
Conclusion
In Glasgow, food is not merely about satisfying hunger, it's a journey into the city's culture, tradition, and diversity. The city's food scene has a spirit of inclusiveness, creativity, and above all, an undeniable passion for food. From street food markets to high-end restaurants, local delicacies to international cuisine, Glasgow is a foodie explorer's paradise.
Whether you're a local looking to rediscover your city's culinary scene or a traveller on a foodie expedition, exploring Glasgow's gastronomic scene is an adventure that will leave you with a full stomach, a happy heart, and memories to cherish for a lifetime. It's not just about trying new foods; it's about Foodie Explorers Food Blog Travel Blog Glasgow Foodie. So, get ready to embark on a foodie exploration that promises to be as exciting as it is delicious.